Backstop & Foul Line Protective Netting
BISMARCK MUNICIPAL BALLPARK | BISMARCK, ND
Long before fan safety dominated national news in 2019, the facility team was taking care of their fans at Bismarck Municipal Ballpark, home of Dakota Community Bank & Trust Field in Bismarck, ND.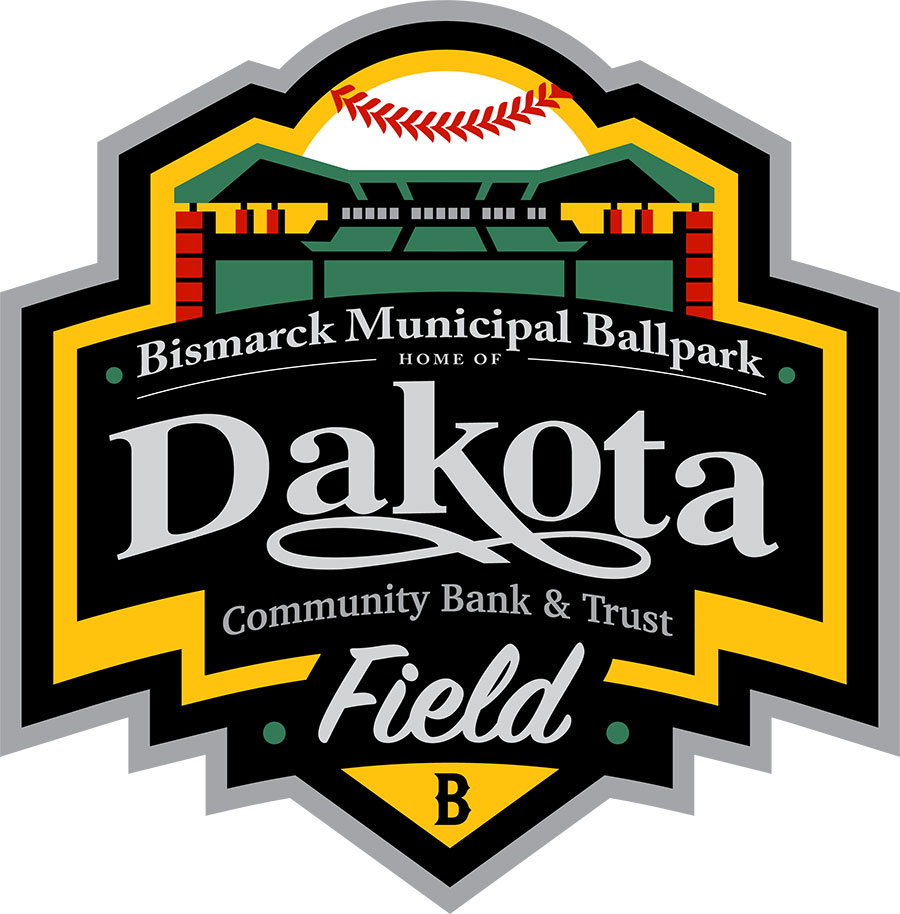 Their story began in 2014 when the Bismarck Parks and Recreation District (BPRD) initiated a master plan study with their architect, Ritterbush-Ellig-Hulsing P.C. As REH developed plans for the entire complex, architect Jeff Feist looked to Beacon Athletics – experts in protective ballfield netting – to advise on the planned backstop net system that would anchor to the new grandstand. Working closely with Beacon's project services team, BPRD designed and installed an outboard tie-back netting system. Beacon's unique winch and pulley system allows for continual cable tensioning adjustments to keep the nets tensioned, aligned, and sag-free. The winch & pulley also makes maintenance easy, bringing top-of-the-line durability and the ability to quickly raise and lower the netting when needed. An additional overhead canopy net panel for covering the seats behind home plate was added to ensure complete spectator safety from one of the most common foul balls in baseball – the straight back and overhead pop foul.
Phase 2 and Phase 3…
Four years later, BPRD decided to extend the protective netting over the dugouts (in 2018) and then in 2019 they made their third modification, extending protection all the way to the end of the spectator areas along each foul line. Like many ballparks, BPRD had installed patios and social areas along the right- and left-field lines where fans are often distracted from the game. Safety was the motivating factor in modifying their original backstop. With each of the incremental phases, REH relied on Beacon to provide design and installation advice.
During all three phases, our projects team worked closely with the REH architects team, providing valuable expertise specific netting design & engineering. We provided recommendations on pole and cable sizes, footing design, and working load limits of the existing structures, as well as detailed drawings of how the netting would integrate with the existing structures. This collaborative approach enabled on-time and on-budget installations, while also ensuring a long-lasting netting solution that delivers spectator safety.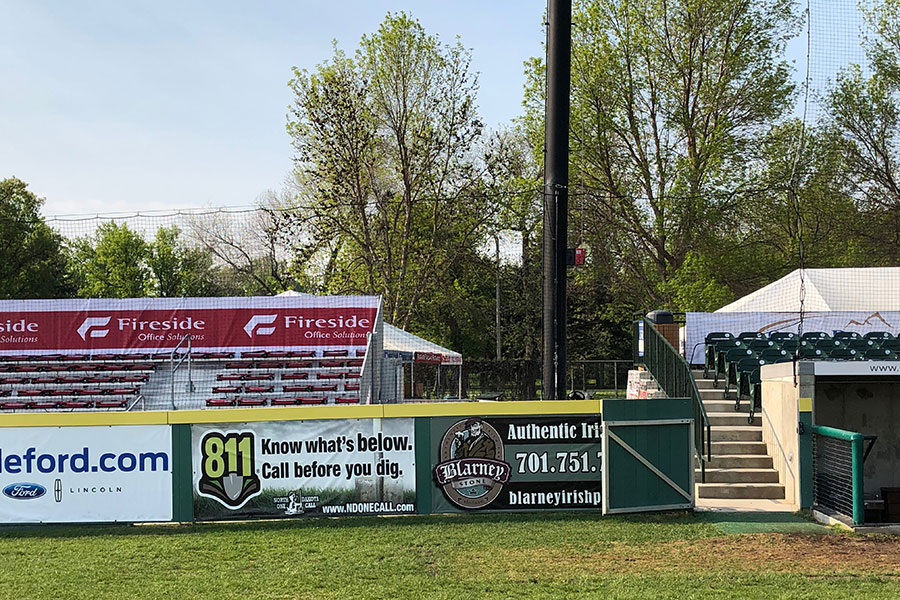 "It was really a pleasure …
… to work with Beacon Athletics and their projects team on the Bismarck ballpark project," says REH's Feist.
Beacon's project manager, Elliot Hansen, added: "Credit is due all around for the success of this project. Bismarck Parks & Recreation District had the foresight to be proactive in protecting their spectators, and REH's architects team brought a collaborative approach. REH clearly knows ballfield design and our areas of expertise with protective netting and retro-fitting to existing structures complemented them well. The result is an attractive ballpark that is safe for fans offering a tremendous ballgame experience. Beacon is very proud to be part of the Bismarck ballfield story."
************************************************************
"NEW" Amateur Sports Added !